Latest Tweets
The Latest Tweets block allows you to showcase the four most recent tweets of a chosen Twitter handle. To add the Latest Tweets block, click the "+" symbol and search for "Latest Tweets". Then, select the Latest Tweets block icon.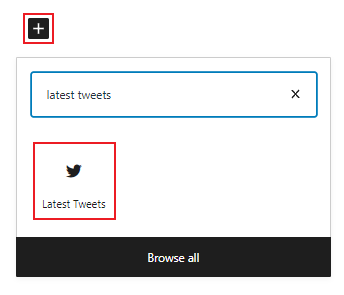 Editing a Latest Tweets block
The block editor for the Testimonial block has fields for an optional title and a Twitter handle.
The default title for the block is "Our Latest Tweets". To change the title, select the text and begin typing.

In the block tab of the inspector panel, add the Twitter handle. The Twitter handle can be found in two places on the Twitter webpage:
The username of the page displayed after the "@" sign under a twitter profile picture.
The username that appears at the end of a unique twitter URL. (Ensure to enter just the handle and not the entire URL ( "HoyasFB" and not "https://twitter.com/HoyasFB")).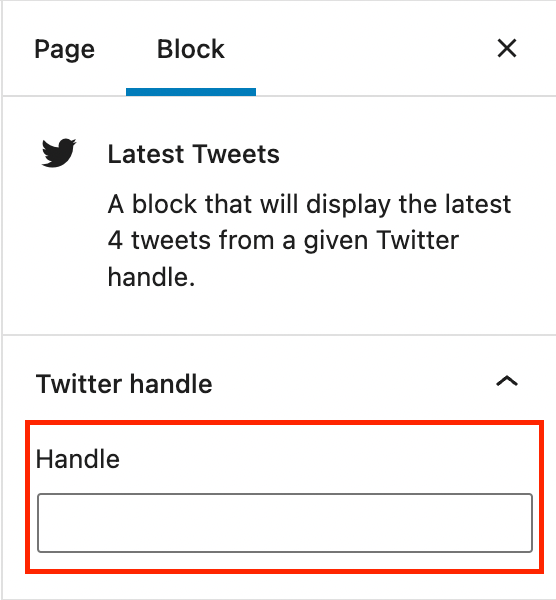 Latest Tweets Example