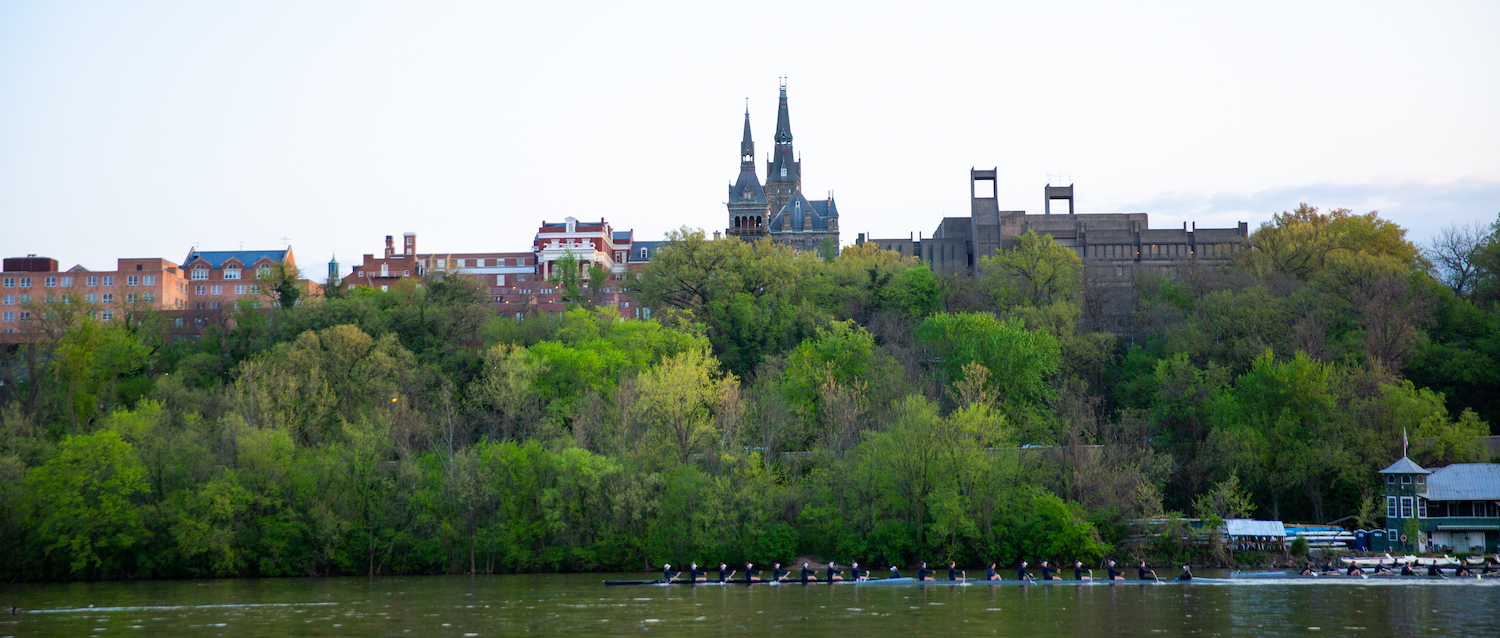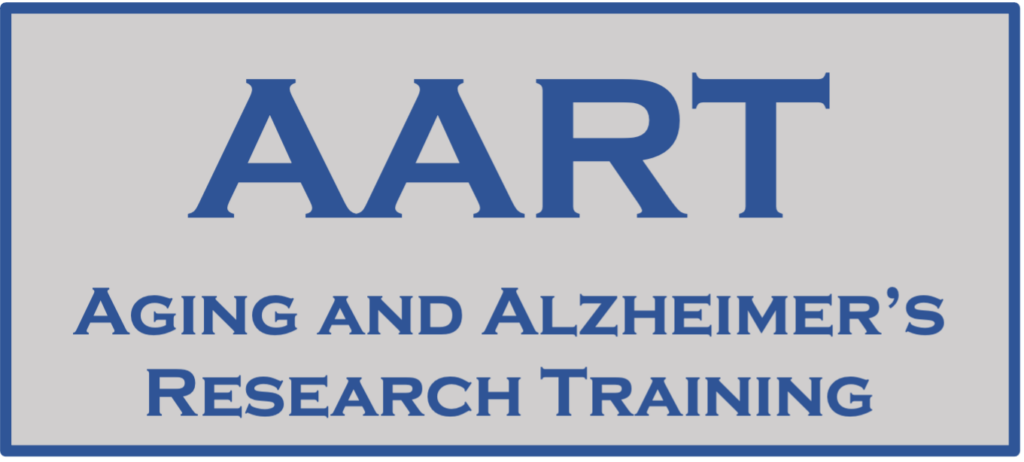 The Georgetown University AART program is designed for predoctoral students and postdoctoral fellows whose backgrounds have not included substantial previous training in aging or Alzheimer's disease. It is driven by a transdisciplinary group of over 20 researchers from ten departments, across biomedical topics that are associated with cognitive impairment with aging (e.g., diabetes, HIV-infection, traumatic brain injury, proteinopathies, chemotherapy, seizures). The AART program directs aspects of these research disciplines more directly to aging and AD research through the trainees. Training includes:
Clinical exposures in the Memory Disorders Program and in brain cuttings
Coursework in areas of Aging and Biostatistics
Structured personal interactions each semester with researchers from regional Alzheimer's Disease Research Centers
Intensive grant writing for current research projects and nascent careers
Participation in the yearly Georgetown symposium on Aging and Alzheimer's disease
Cohort writing of a review paper on an interdisciplinary research topic
Roundtables to promote thoughtful consideration of training experiences, including individual research
Outreach experiences for public education and social good
The AART program is designed for early-stage PhD students and post-doctoral fellows interested in aging and neurodegeneration research. Eligible applicants must be US citizens or permanent residents. Each year two students and two fellows are appointed to two year-long terms. PhD stipends are defined by the participating Georgetown PhD programs and post-doctoral salaries are based on published NIH guidelines based on post-doctoral years.
The Georgetown University T32 training grant program will focus on connections of various diseases of aging with AD. Current AART training faculty are examining neurocognitive disorders related to HIV infection, traumatic brain injury (TBI), cancer chemotherapy, epilepsy, depression, and metabolic syndrome. This training program brings these faculty together in a structure that allows a sustained focus on the connections to normal aging and AD. These connections help not only the individual trainees, but also the broader transdisciplinary research efforts into these diseases of aging and their connections to cognitive impairment. The AART program will provide a structure for training through existing resources (research labs, academic coursework, grant-writing help, neuropathology), and will provide new resources (Aging/AD symposium, regular trainee roundtables, writing of a shared review manuscript, interactions with local ADRC researchers, and clinical interactions with the Memory Disorders Program).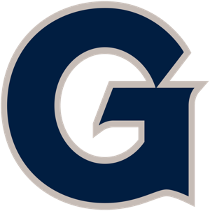 Supported by NIH T32 AG071745; Georgetown Center for Healthy Aging
Contact: G. William Rebeck, PhD
Professor, Dept of Neuroscience