There are a few options for adjusting site-wide settings. These can be accessed from the dashboard by clicking on the GU Settings option.
GU Settings
To access the GU Settings page, go to your dashboard then, locate and click "GU Settings. In the GU Settings section, you have the option to change the prefixed archive page title.
Updating the Site Footer
There are two footer sections under the GU Settings tab: Site Information and Site Footer.
Site Information
Under Site Information, you'll find options to adjust address information, contact numbers and emails, and social media links.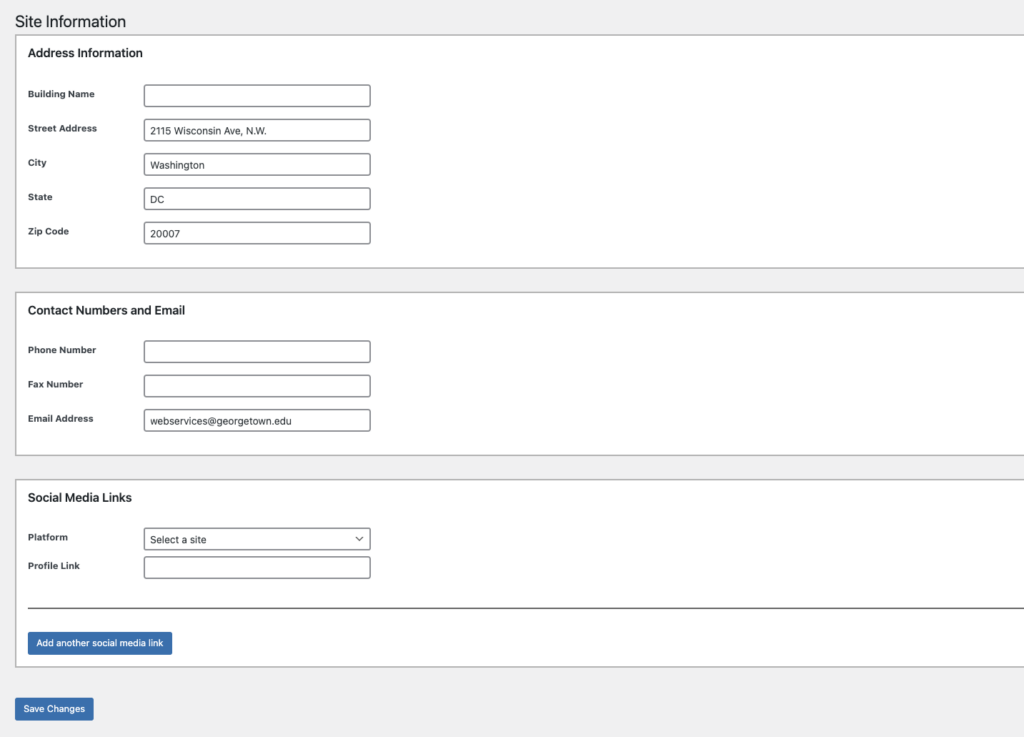 Site Footer
Under Site Footer, you'll find options to add office hours and extra footer links.