Photo Gallery
To add a Photo Gallery block use the "+" symbol to the upper left corner of the page and select the icon for Photo Gallery. Note the Photo Gallery block is different than the Gallery block.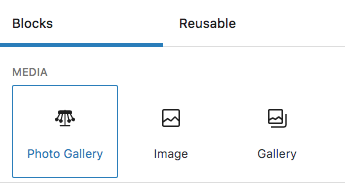 Like the Image block, once the Photo Gallery block is opened in the desired location, you can upload your images or select images from the existing Media Library.

Once you have selected your images click the "Create a new gallery" button in the bottom right corner of the Media Library.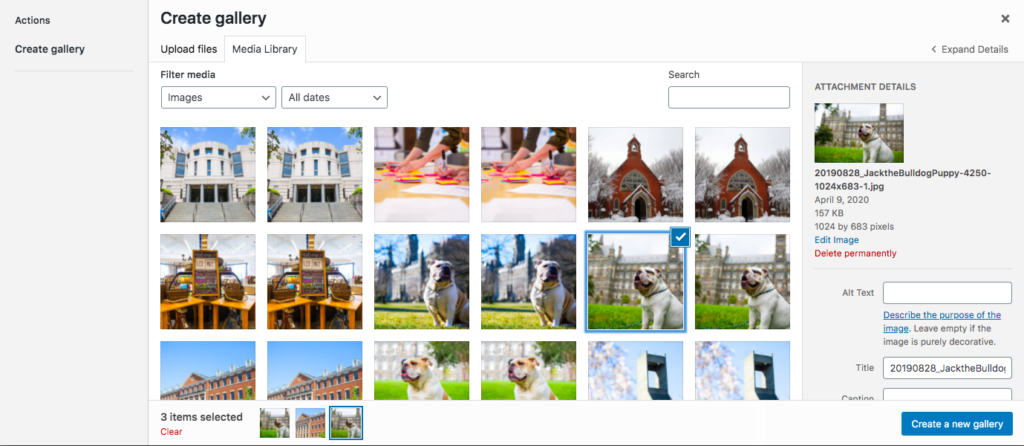 You will then be able to edit your photo gallery by rearranging the order of your images, adding more images, or by adding captions to the images. Once you are happy with your gallery, click "Insert gallery".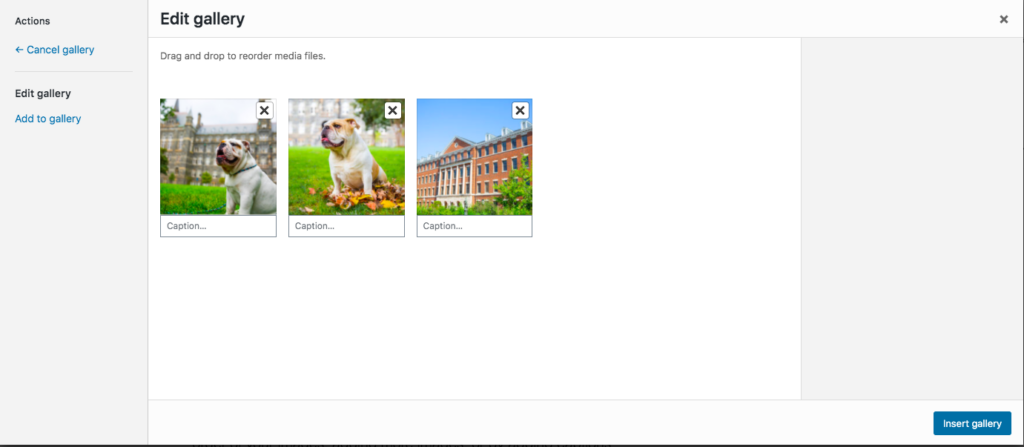 Once the gallery has been inserted into the page, the images will display one on top of the other. To edit the gallery, click the pencil icon in the toolbar to the left of the block.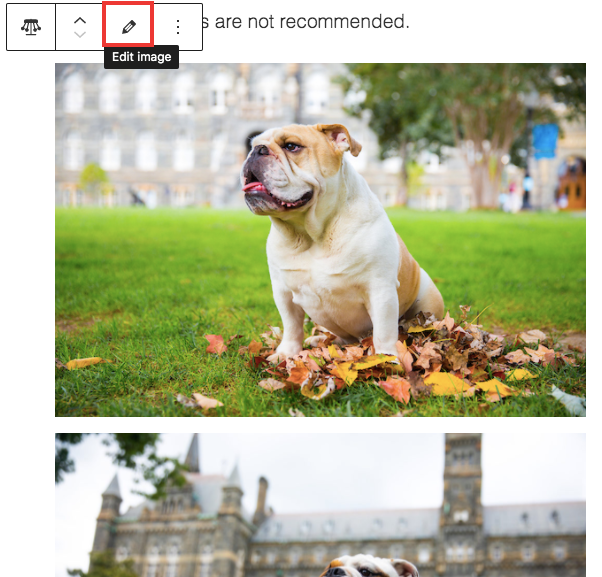 When viewing the page, the Photo Gallery block will display the images one at a time. Users will need to use the pagination on the bottom right corner to move from one image to the next.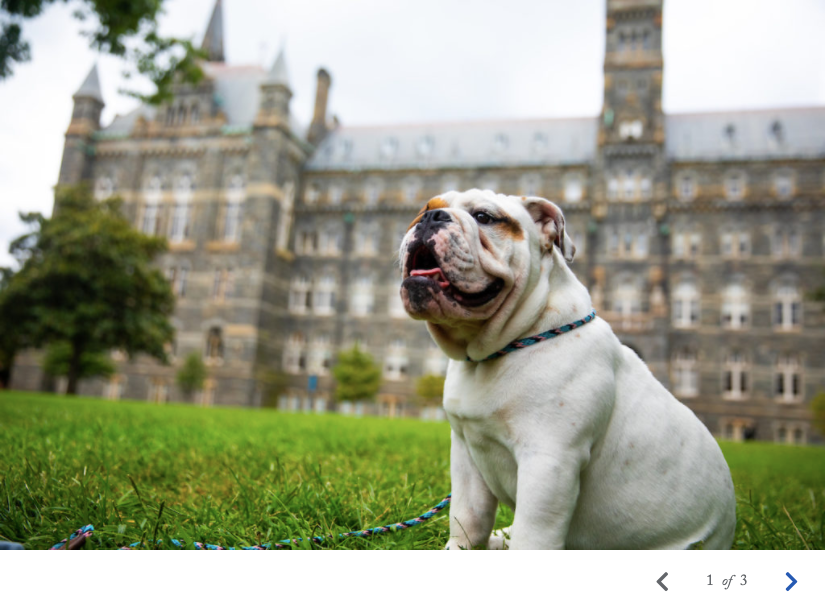 Gallery Guidelines
The purpose of the photo gallery is to showcase memorable and eye-catching imagery to your readers. Landscape style photos are used in order to capture this effect.
We recommend that the caption for an image should not exceed 250 characters.
We recommend either a 16:9 aspect ratio image or a 4:3 aspect ratio image for the photo gallery.
Please use either use a set of 16:9 images or 4:3 images when creating a photo gallery; Be consistent with image sizes for the gallery and do not mix the different image sizes.

Portrait images are not recommended.
Photo Gallery Example
Campus following the Feb. 5-6 snow storm.