Documents & PDFs
WordPress at Georgetown will not host uploaded documents, so all files linked to from your site must be added to a Box account under, either with a personal NetID or an Administrative NetID. You can then upload your files to this account, make them publicly accessible, and link to them from your site.
This page covers the steps for linking to a file stored in your Box account. For further assistance, we also have instructions for using Box files and folders, which also includes information on how to copy URLs for sharing and linking.
Linking to Your Document or PDF
On your site, go to the page where you would like to include your document, and edit the page.
Highlight the text you want to link. Click the link button in the toolbar.

In the dialog box that opens, paste the URL of your document and click the apply button.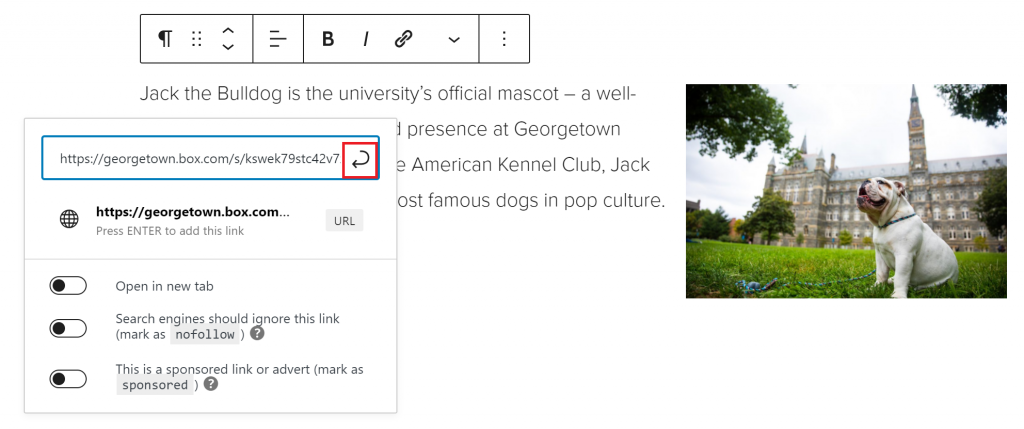 Save and publish your page.