Events
The Georgetown Events page compiles all upcoming events across the university.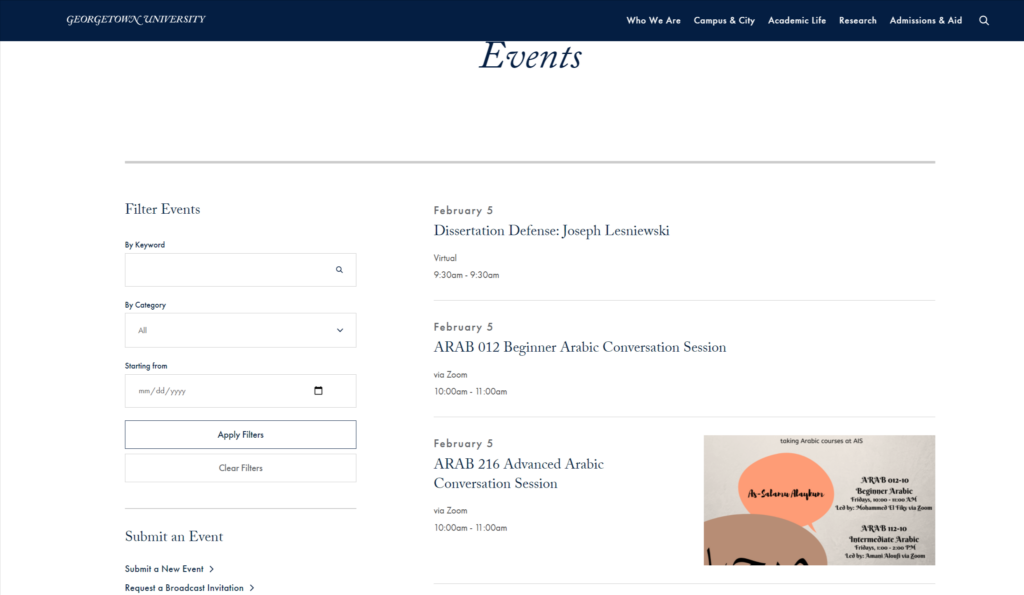 Events added to various departments of Georgetown University will automatically show up in the Events section.
To submit a new event, content editors/event managers can also click on the "Submit a New Event" button on the Events page.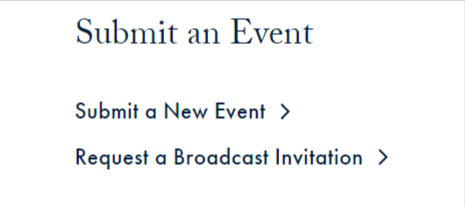 The Events page also allows the user to filter events by keyword, category, or date. If filtering by keyword, both events containing the keyword as a tag and those with the keyword in the title/content of the event will display.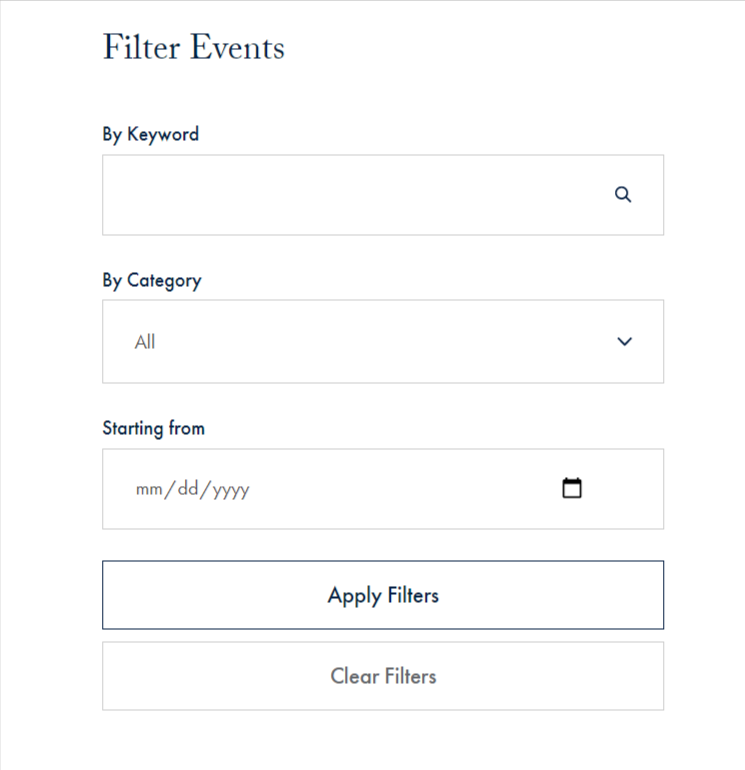 Editors can add events through the "Events" tab on the left-hand side of the WordPress dashboard.
Editors can add new events, copy an existing event, delete events, and send events to various website calendars through the "Events" tab. Editors can also repeat events through the new recurring events option on the event submission form.
Events should cache/update in under a day.
Event Managers can now delete events after they are sent.