Info Card Deck
An info card deck should be used when you want to highlight a group of related information that should stand out to your audience. This card deck can also provide information to your audience when a link is not needed. An info card deck can contain any combination of the following: an image, title, and a card description.
To add an Info card deck click the "add block" icon and search for "info" It can also be found under the "Layout Elements" section.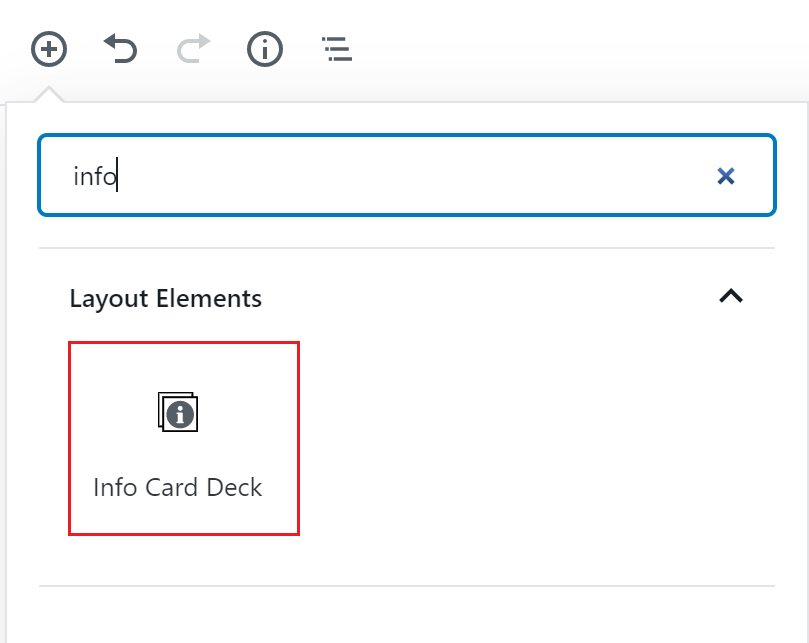 Click the Info Card Deck option and the block editor will appear with three card templates.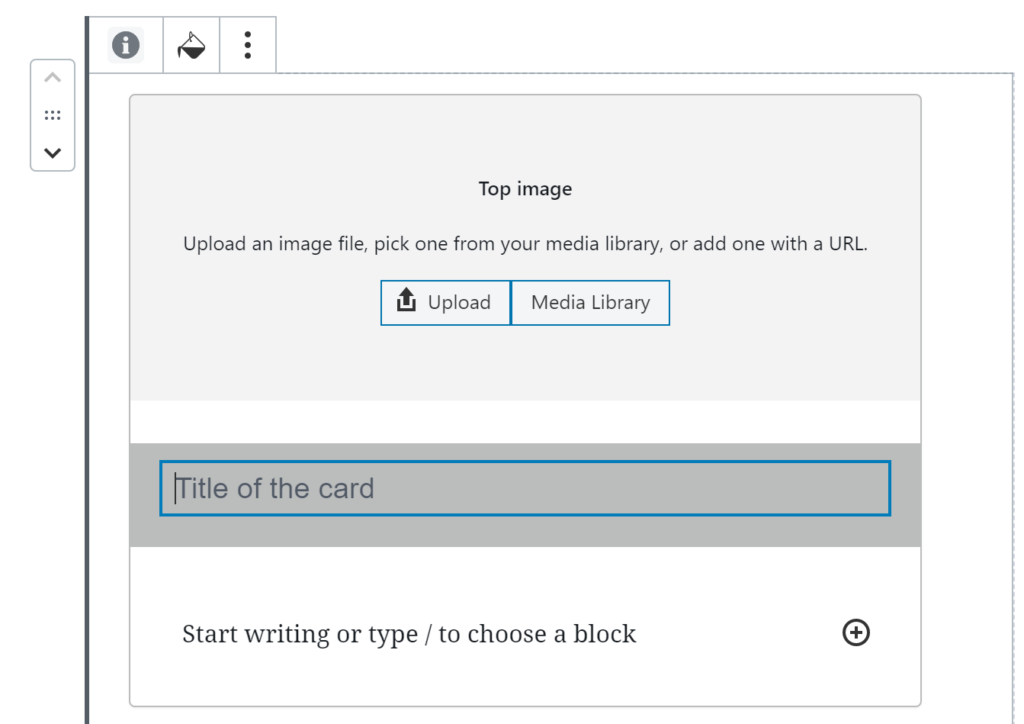 To edit an info card, click on the card in the editor and fill in the designated fields for an image, title and content.
To upload an image from a computer, click the "Upload" button and select the desired image. To upload an image already in WordPress, click the "Media Library" button and select the desired image. Make sure all non-decorative images have alternative text.
Add a title by typing in the "Title of the card" section.
Add a paragraph or a list by clicking on the content field and either typing to create a paragraph, or selecting the plus sign to add a paragraph or list block. There is no limit to the amount of blocks that can be added.
In the Inspector Panel on the right of the editor, you can further customize the card.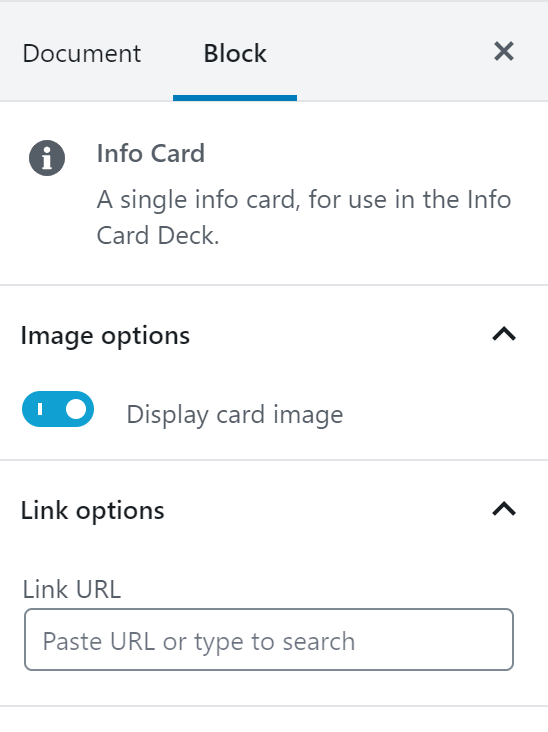 Use the "Link options" section to add a link to an info card. Enter the URL in the Link URL field. Or search for a page/post on your site by typing in the title of the page/post in the link URL field. The link text on info cards will always be "More".
Use the Image options to hide or reveal the image on the info card.
To add an info card to the deck, click on the plus sign at the bottom of the card deck and select the "info card" option. A blank card will appear in the deck editor.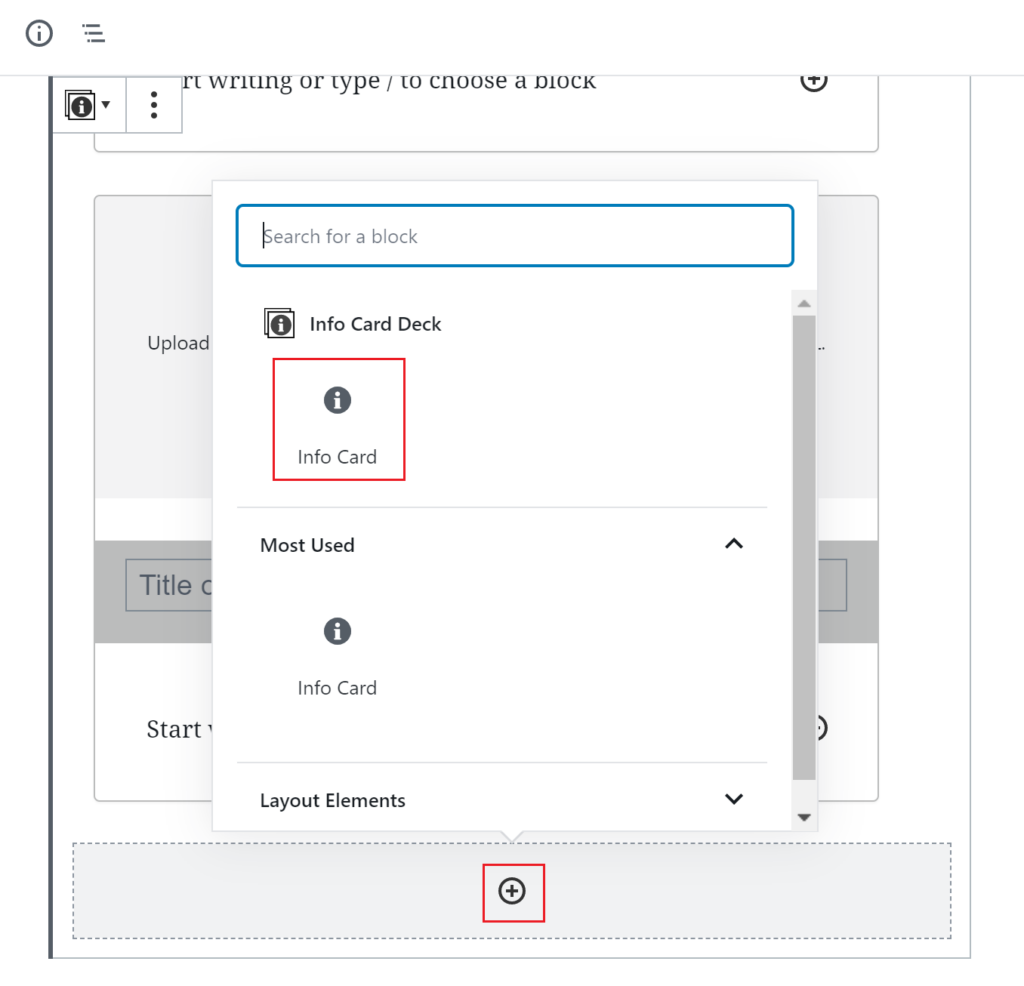 To delete an info card, click on three dots associated with the card to open the block settings. Select the "remove block" option.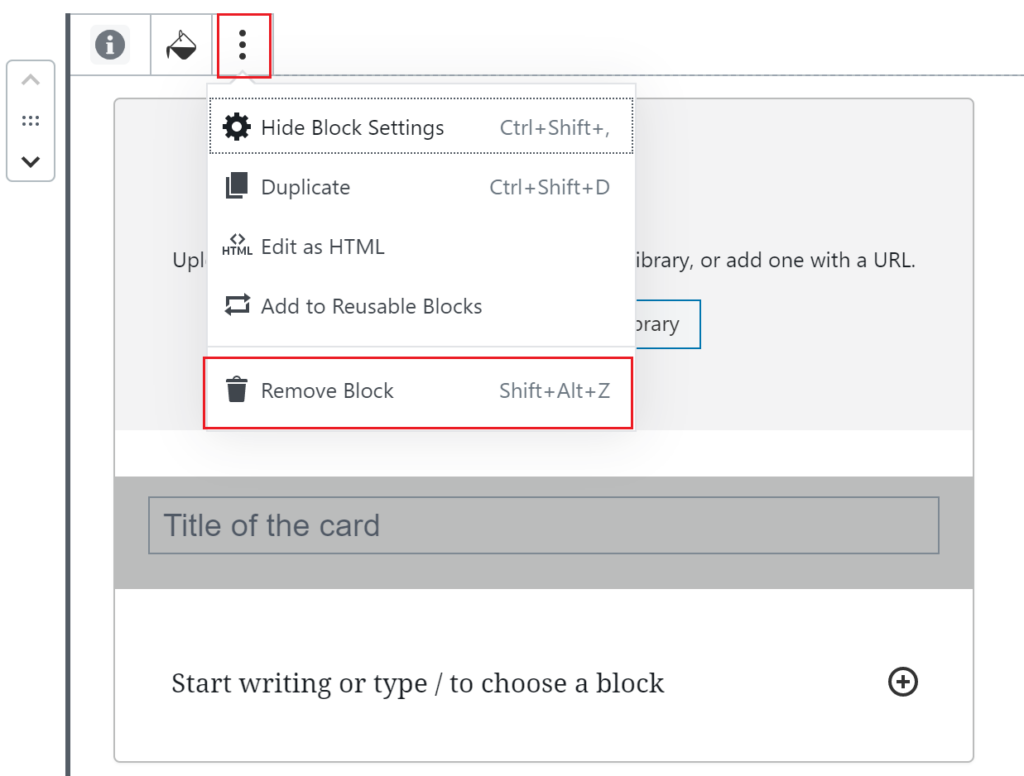 To customize the appearance of an info card deck, click on the card deck in the editor and the card deck setting will appear on the right side of the page. This editor will change the appearance of every card in the deck.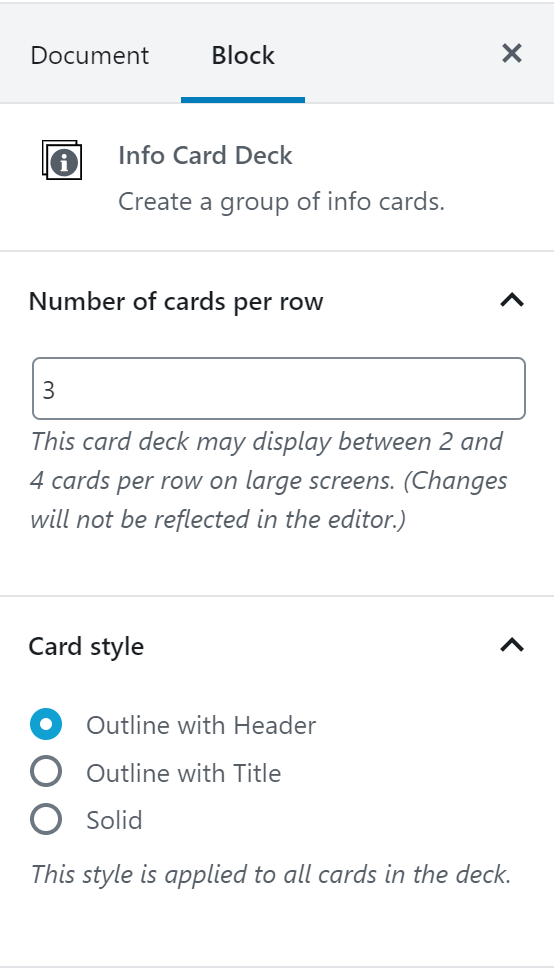 To edit the number of cards in a row of the card deck, change the number in the "Number of Cards per row" field. The card deck will display between 2 and 4 cards per row.
To edit the appearance of the card, choose the Solid, Outline with Header or Outline with Title option in the "Card Style" section. You can customize the color of each card by clicking the paint bucket icon on the toolbar.
Info Card Deck Example