Media Library
The Media Library is an area of the admin where you can view all images and media that have been added to your website. You do not necessarily need to add media directly to the media library for it to show up there. If, for example, you upload an image when adding an image block or photo gallery block to a page these will automatically be added to the Media Library.
From the media library you can sort your images based on the date they were added.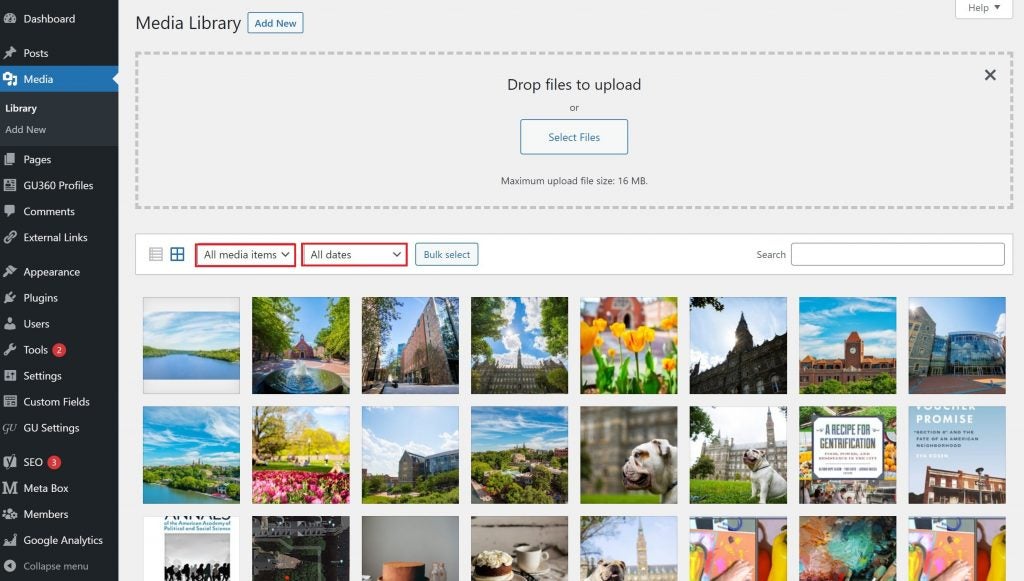 You can also use the search bar to filter based on keywords. This is one reason to give your images a descriptive file name and include relevant information in the alternative text field.