Scheduling
You can schedule posts and pages to automatically publish themselves at any time in the future. If you want to remove an already published post or page and automatically republish it at a specific time/date in the future, the directions are the same.
You can schedule a post in one of two ways. The first method is by using the publish box located on the right hand side of the page in the page settings. In the publish box, click on the date/time displayed in blue.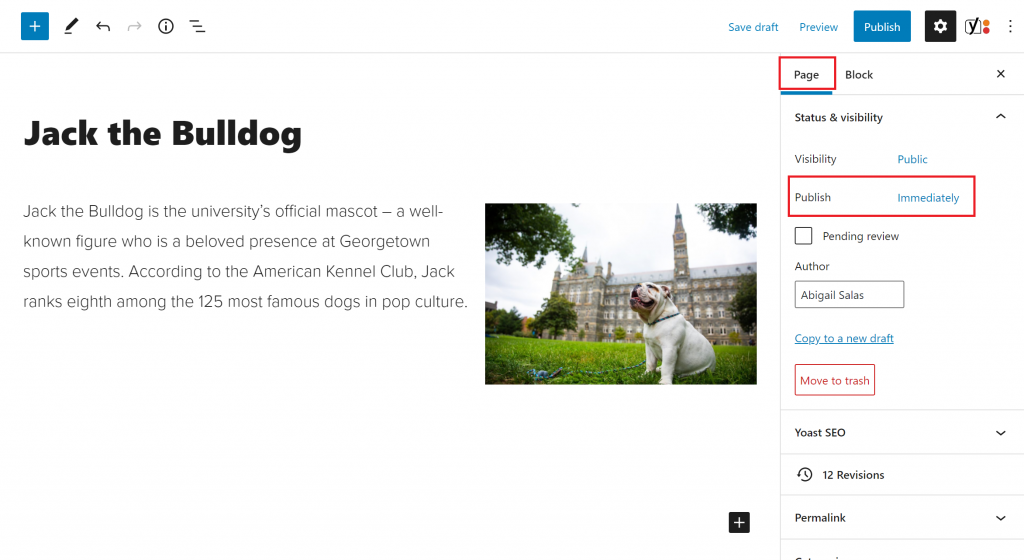 Using the calendar that appears, select the future date/time you'd like the page to publish. Or type your desired date/time at the top of the calendar.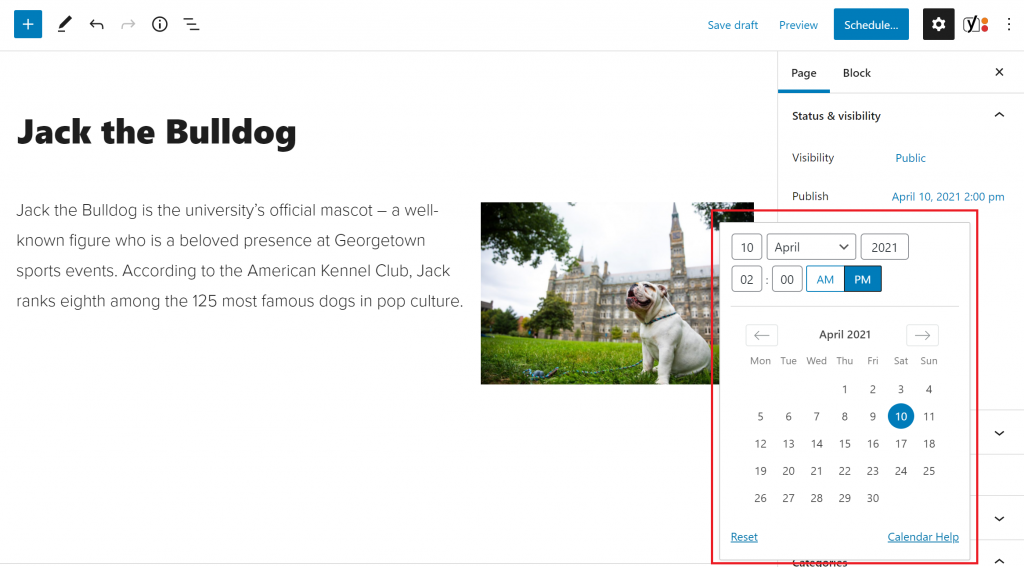 Tips for using this calendar:
Use the left/right arrows to change the month
Change the year by typing it at the top of the calendar
Click on any day in the calendar to select it
Adjust the time using the two inputs at the top
Your site will publish based on its time zone setting. All Georgetown websites are in the Eastern time zone. You'll see a note at the bottom (like the one above) if you are writing from a different time zone.
Once you have selected the correct date and time, the Publish button will now say "Schedule" instead. Click "Schedule" to schedule the page.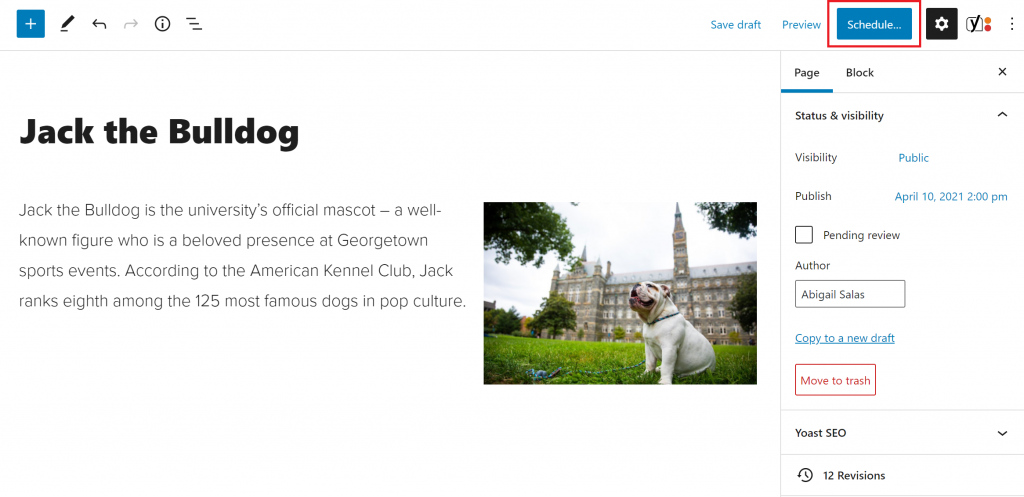 The second method of scheduling a post is using the "Publish" button. Upon clicking the "Publish" button, a confirmation box will appear asking you to review the details of your post.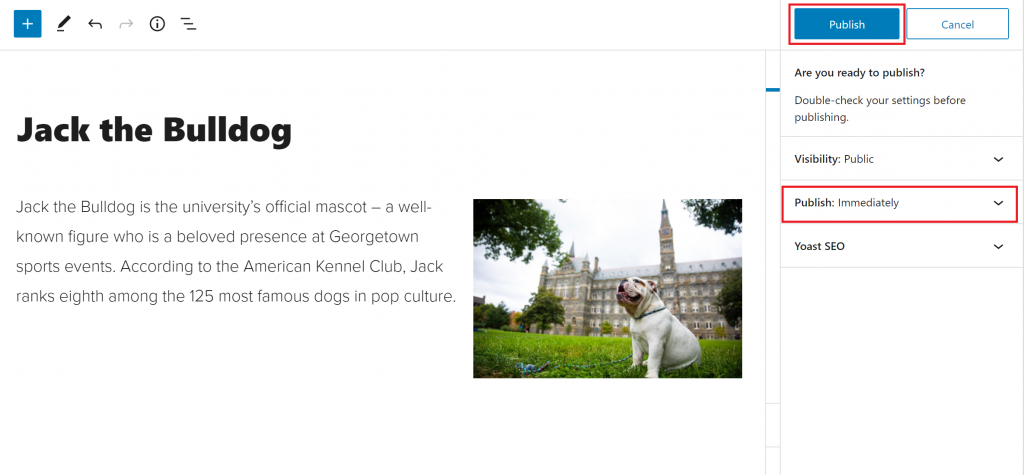 In that box, you can click on the date/time displayed, and it will generate a calendar for you to select a new date/time. Follow the same directions in the previous method to schedule your post.