News by RSS
The News by RSS block allows editors to pull in external content through RSS feeds. This can be an RSS feed generated by another GUWordPress site or an external feed or blog. In the Georgetown Drupal Template, this corresponded to the Main Syndicated Content.
How to add and configure News by RSS
Open a "News by RSS" block to insert an RSS Feed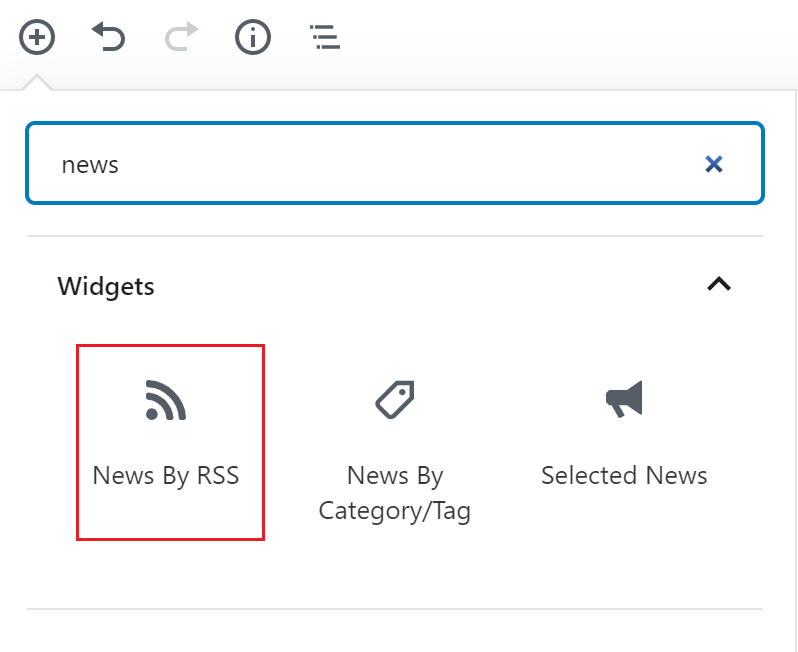 Enter the URL for the feed into the corresponding field in the "RSS Feed Options" section of the block editor and specify the number of posts listed.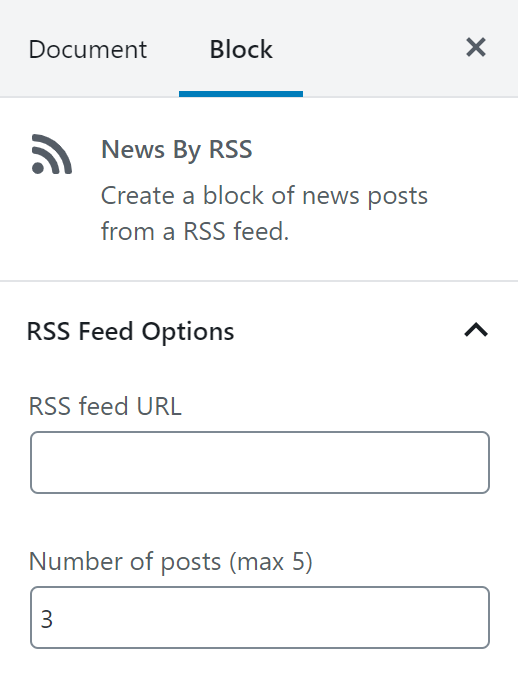 Customize the appearance of the news articles in the "Display Options" section by choosing a block layout (horizontal, vertical, magazine, or left and right sidebar), and enabling a featured image, a display date and/or an article excerpt. View examples of the different News layouts.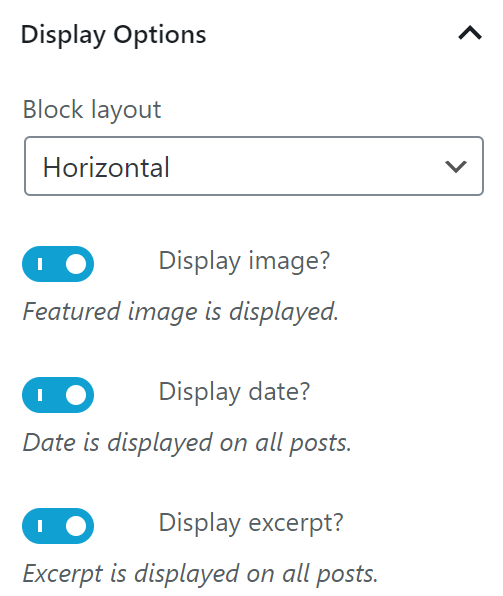 The block within the page editor will not display a preview of the RSS feed, but it will still appear on the published page.