Selected News
The Selected News block allows editors to choose specific posts, pages and external links from their site to display in the news section.
How to add and configure Selected News
Add a "Selected News" block from the blocks list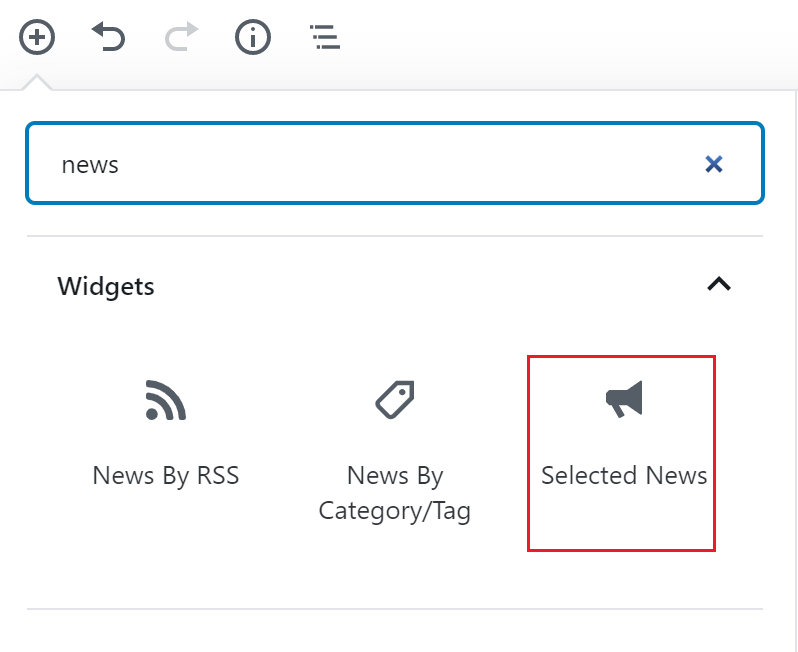 To add pages, posts or external links, in the "Posts" section of the block editor, search for the desired title in one of the four the search bars.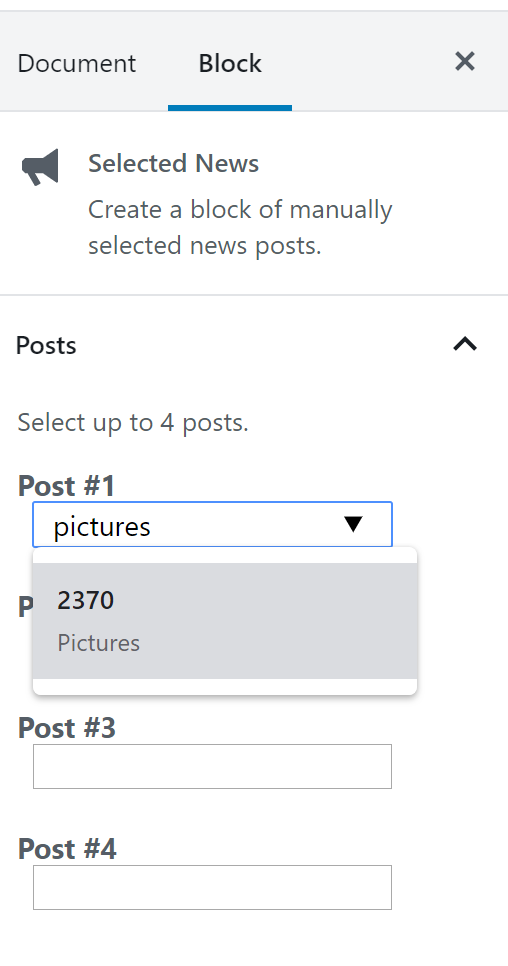 Select the post, page or external link you wish to display. Once a post/page is selected, the title will appear below the search field.
Customize the appearance of the news articles in the "Display Options" section by choosing a block layout (horizontal, vertical or magazine), and enabling a display date, an article excerpt and/or a category. View examples of the different News layouts.