Stats Info
To add a stats block, search for "Stats" in the block search or locate the stats block under "Layout Elements". Select the Stats block.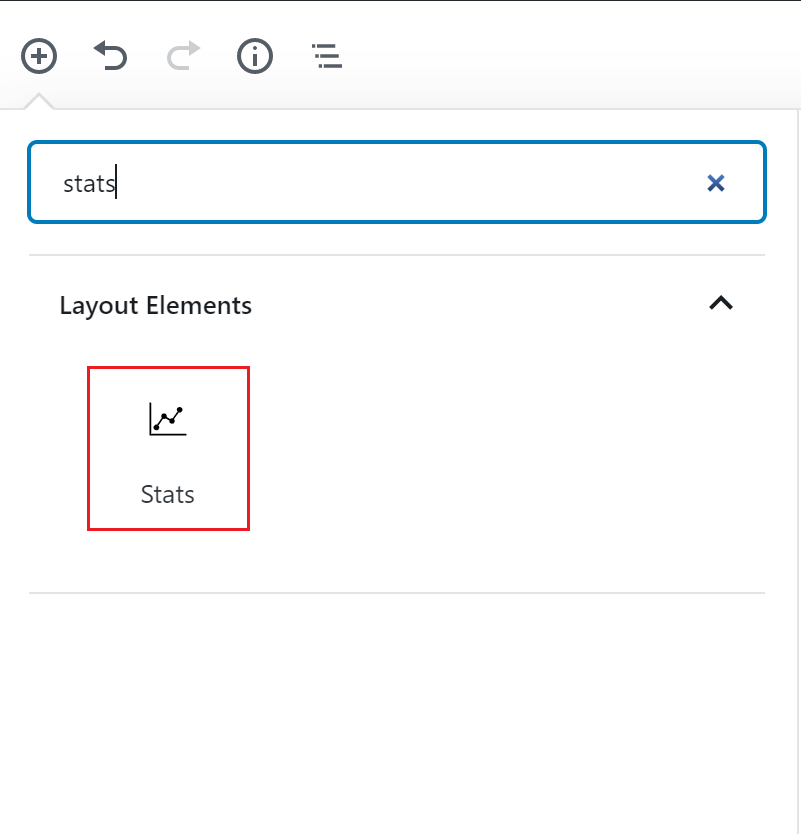 The block editor will open with a default of three stats blocks. Add a number, year, or statistic in the Stat title field. Add an optional stat text or stat caption in the appropriate fields.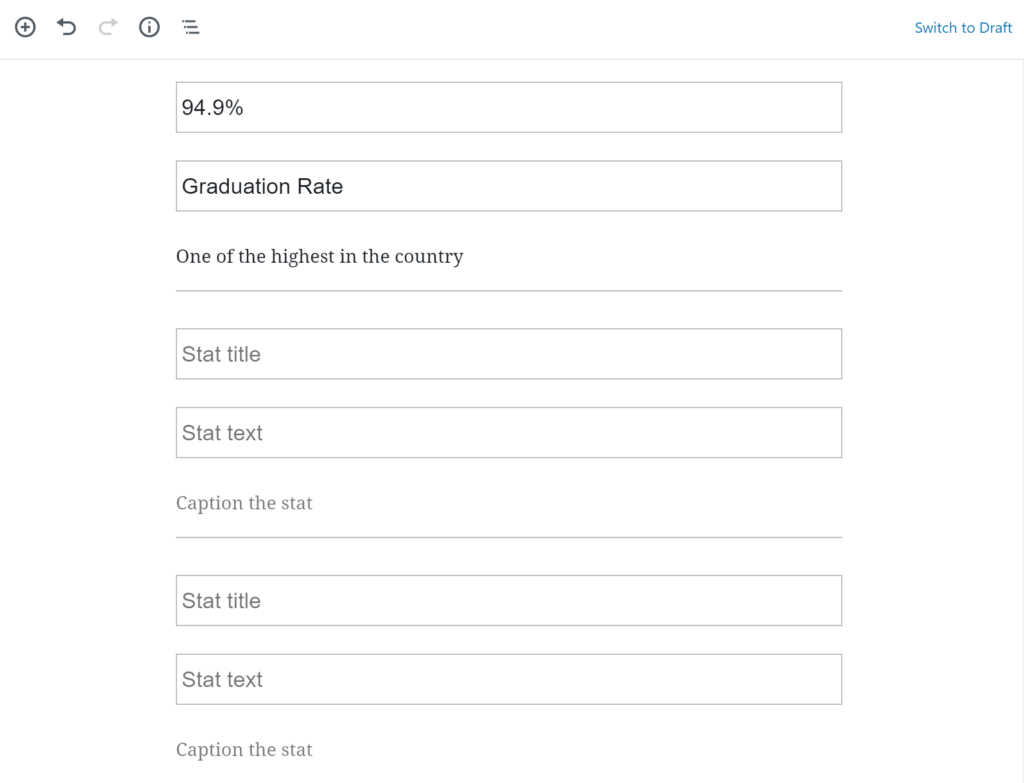 Customize the number of stats blocks in the inspector panel to the right of the editor, by using the scroll bar or by typing in a number between 1 and 4.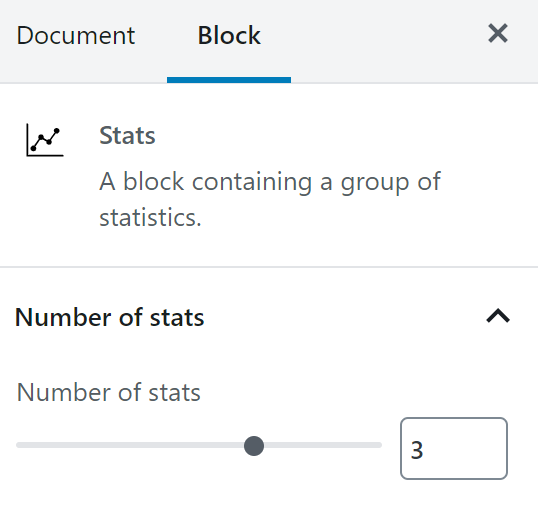 Stats Block Example
6,835
Undergraduate Students