Stats Grid
To add a stats block, search for "Stats Grid" in the block search or locate the stats block under "Information". Select the Stats Grid block.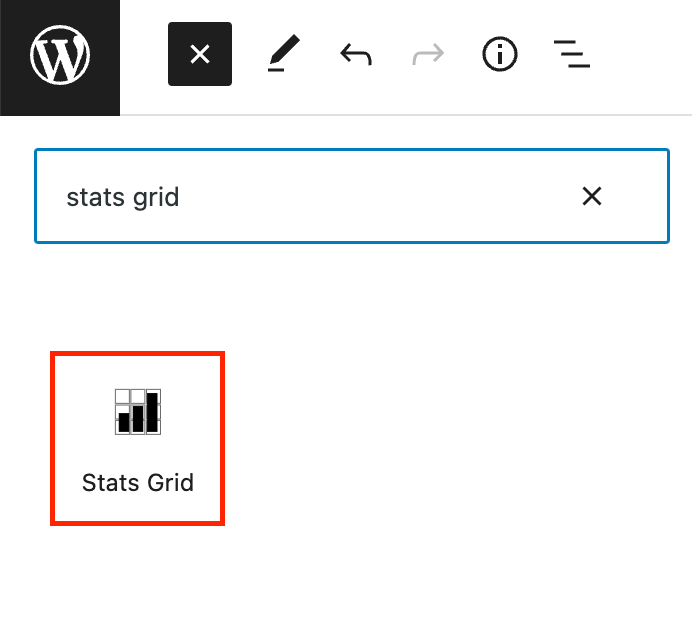 The block editor will open with a default of three stats blocks. Add a number, year, or statistic in the Stat title field. Add an optional stat title or description in the appropriate fields.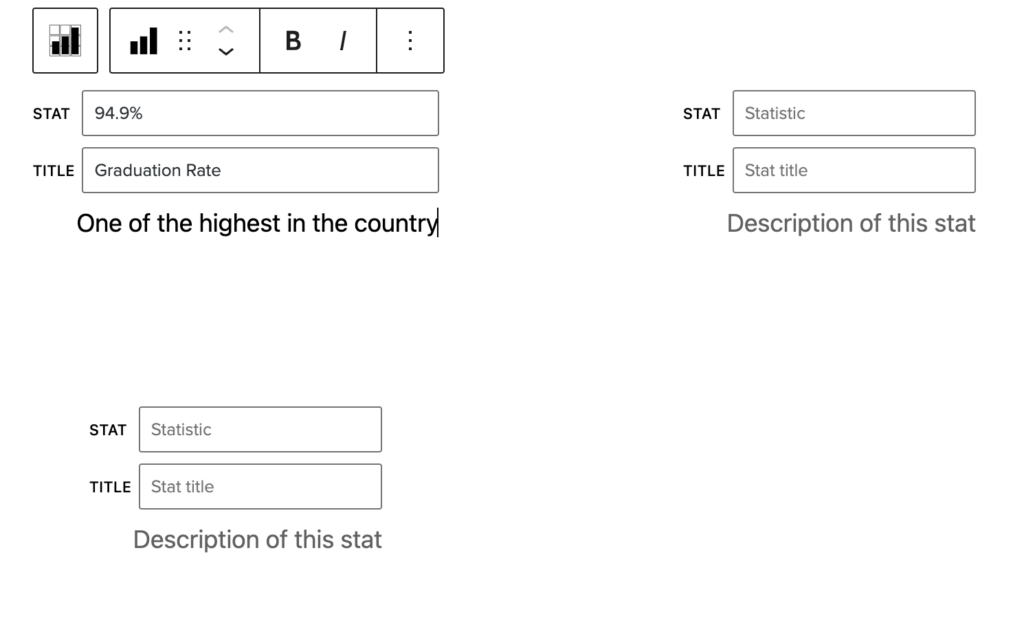 To add a link to a Stat item, paste the URL in the link field of the inspector panel under Stat Item Link.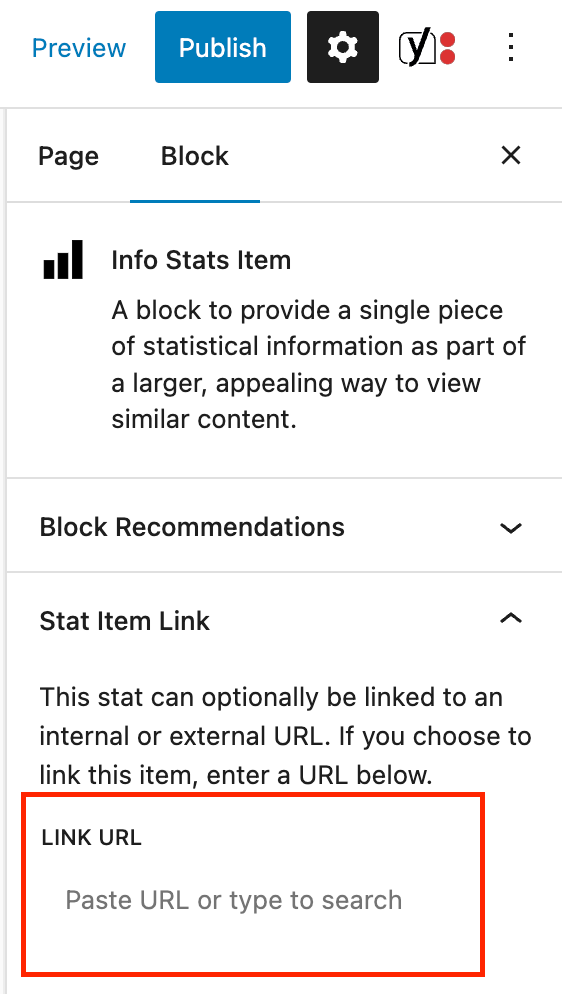 Stats Block Example
94.9%
Graduation Rate
One of the highest in the country
6,835
Undergraduate Students
Fall of 2017 Enrollment
3,115,408
Books
The library has an extensive collection for students to use