Quick Links
The Quick Links block provides a simple and fast way to link to additional, important content.  To add the Quick Links block, click the "+" symbol and search for "Quick Links". Then, select the Quick Links block icon.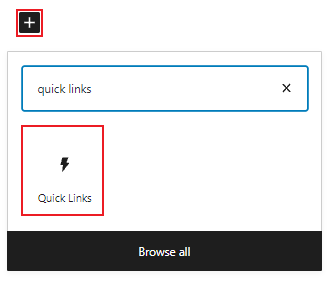 Editing the Quick Links block
The Quick Links block includes three Link CTA blocks by default.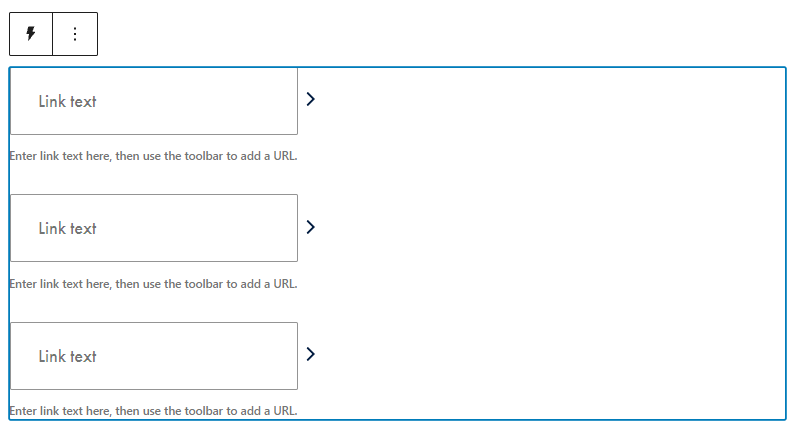 Add your link text by clicking into the Link CTA block and typing or pasting your text. Next, add your URL by clicking on the link icon in the block toolbar.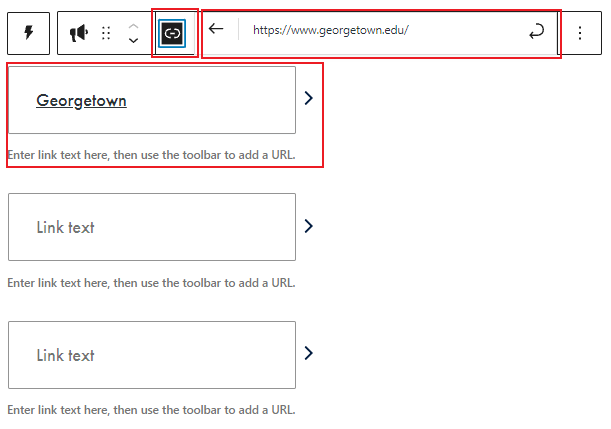 Additional settings
In the block tab of the inspector panel, you'll find additional settings including block styles and options to customize the number of links.
There are two style options: The Default style, which has a solid white background, and the GU Seal style which has a gray background with the GU Seal image.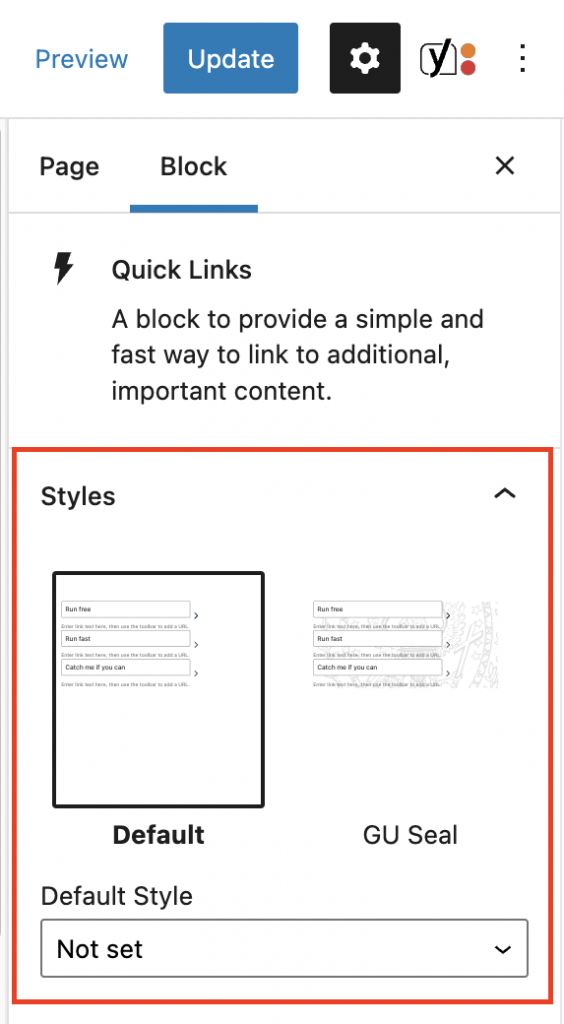 Customize the number of Quick Links by moving the slider or by typing the number in the block tab of the inspector panel. You can add between 1-3 Quick Links per block.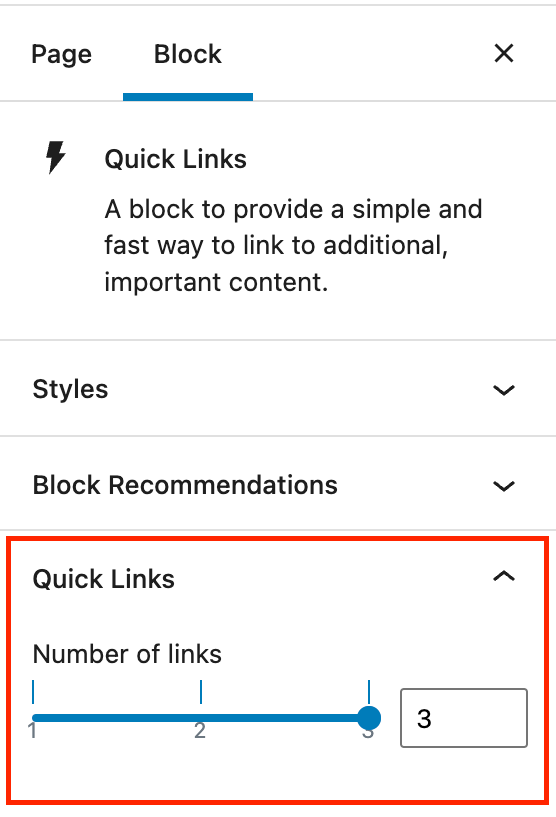 Quick Links Example
Default

With GU seal background