News by RSS
The News by RSS block allows editors to pull in external content through RSS feeds. This can be an RSS feed generated by another GU WordPress site or an external feed or blog.
To add the News by RSS block, click the "+" symbol and search for "RSS". Then, select the RSS block icon.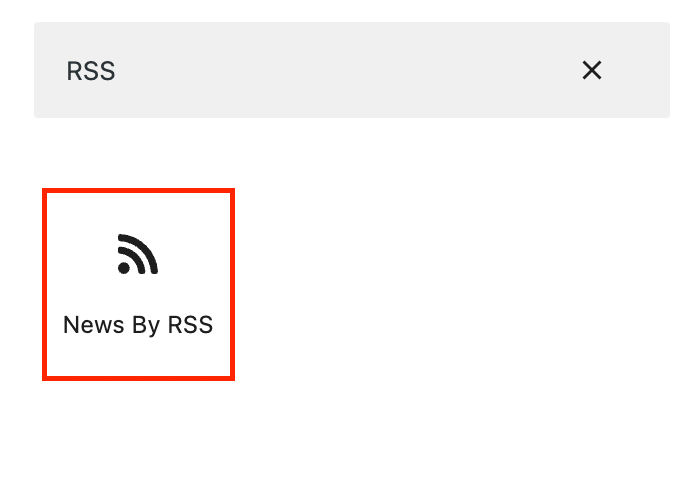 Editing a News by RSS block
In the block tab of the inspector panel, enter the URL for the RSS feed.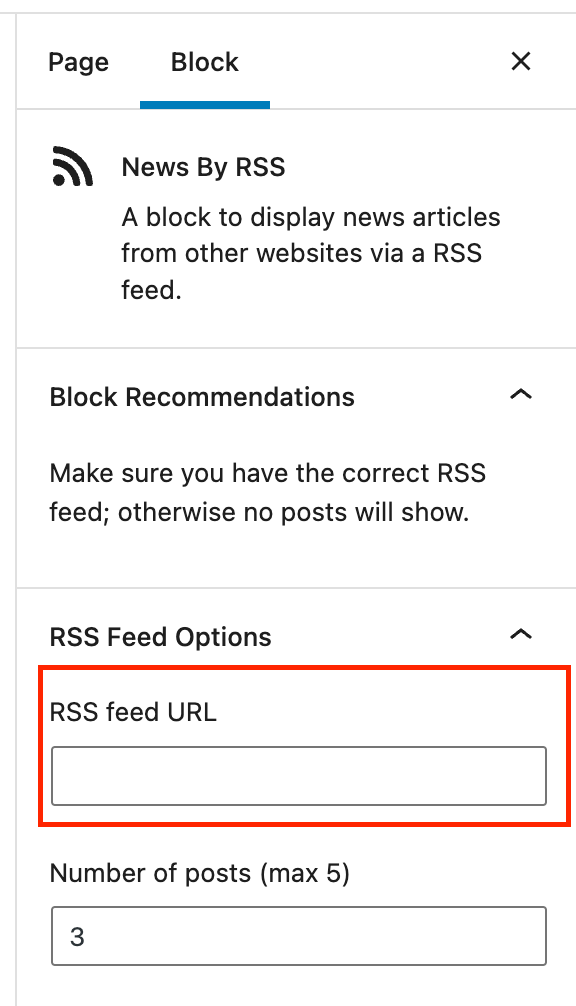 The block within the page editor will not display a preview of the RSS feed, but it will still appear on the published page.
Example RSS Block