Gallery
The Gallery block can be used to display multiple images in a grid format. To add the Gallery block, click the "+" symbol and search for "Gallery". Then, select the Gallery block icon.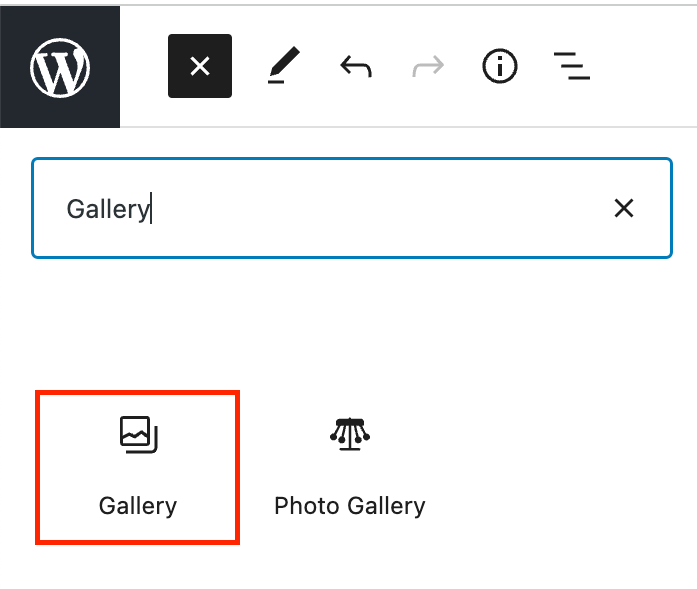 Editing a Gallery Block
Like the Image block, once the Gallery block is opened in the desired location, you can upload your images or select images from the existing Media Library.

Once you have selected your images hit the "Create a new gallery" button in the bottom right corner of the Media Library.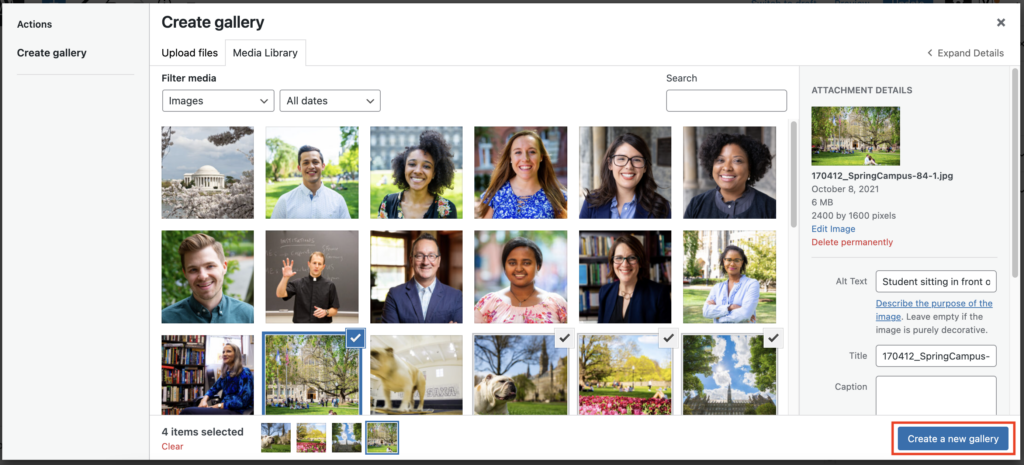 You will then be able to edit your gallery by rearranging the order of your images, or by adding more images. Once you are happy with your gallery, hit "Insert gallery".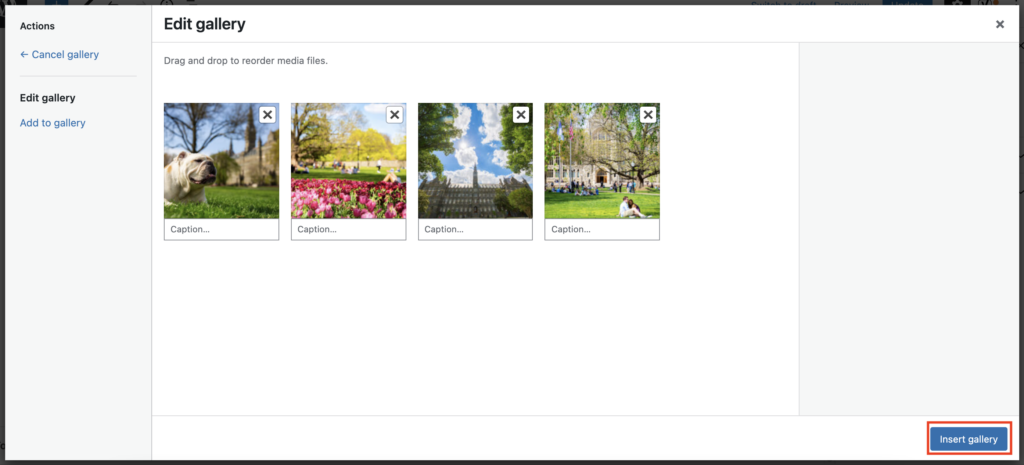 Once the gallery has been inserted into the page, you can adjust the layout of your images by adjusting the number of columns in the block tab of the inspector panel.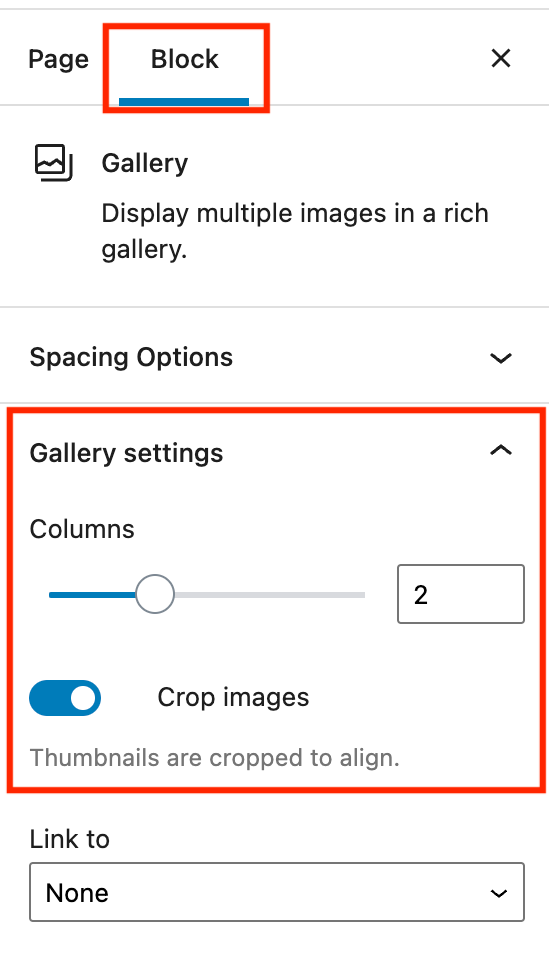 Gallery Guidelines
The purpose of the photo gallery is to showcase memorable and eye-catching imagery to your readers. To achieve this, we recommend the following:
Use the default 'crop images' setting in the Gallery Block.
Have 2 – 4 images per row
Use consistent image sizes (or consistent aspect ratio) for creating a gallery.
We do not recommend having a single image on a row (or one image per row). It will lead to a very large image(s).
Images will in this view works best with a 1:1 aspect ratio.